Calendar
Krewe of Lafitte Calendar
Note: All Dates Subject to Change
Calendar Starts With Next Scheduled Event …
May
31
Wed
2023
Barn Open-Throw Sales for Fiesta Parade

@ KOL Barn
May 31 @ 5:00 PM – 7:00 PM
BARN OPEN THROW SALES FOR FIESTA PARADE
We have KOL footballs, KOL swords, LAFITTE bead strings, and T-Shirts.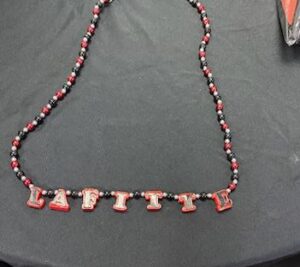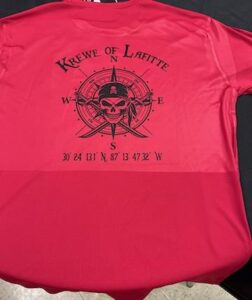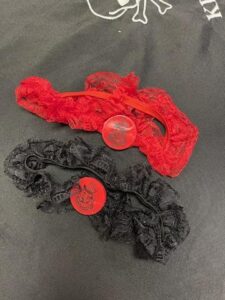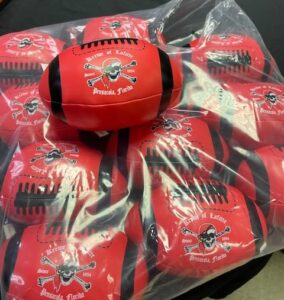 The Emmanuel Sheppard & Condon FIESTA DAYS CELEBRATION

@ PHINEAS PHOGGS
May 31 @ 7:15 PM – 8:15 PM
EVENT INFO:
​
It's time to FIESTA! Join us as we kick off the 74th Fiesta Celebration. The Surrender of the City will start the evening in Phineas Phoggs at 7:15 p.m. as local dignitaries such as the Mayor, Fire Chief, Supervisor of Elections, Escambia County Sheriff and Pensacola Naval Air Station Commanding Officer surrender the City of Pensacola and its citizens to DeLuna and his Queen for the Fiesta Season.
Each ticket includes entry to the event, two drink tickets, food and a commemorative medallion.
​
CLICK HERE TO PURCHASE TICKETS
​
If purchasing tickets through the EventBrite link above, you will not receive a physical ticket. We will have a spreadsheet at the event with the purchaser's name. Additionally, please bring a copy of your emailed receipt.
If you are purchasing multiple tickets and do not attend to arrive to the event with the other guests, please email fiesta@fiestapensacola.org the additional names to be added to the event entry spreadsheet. 
​Tickets may be purchased at the Fiesta office or at the door. Ticket sales on the evening of the event will begin at 6:00PM at Seville Quarter 
Jun
2
Fri
2023
GRAND FIESTA PARADE

@ Downtown Pensacola
Jun 2 @ 7:00 PM – 9:30 PM
GRAND FIESTA PARADE
presented by SunFarm Energy
​EVENT INFO:
​Come catch some beads, hear the sounds of local high school marching bands, and enjoy watching beautiful floats parade through downtown beginning at 7:00 p.m. Bring the entire family to one of Pensacola's favorite Fiesta events. In addition to the dozens of local krewes parading, special appearances will be made by a masked DeLuna LXXII, his queen and their court.
REMEMBER, ALL KOL MEMBERS WHO ARE PARADING MUST WEAR EITHER THE BOARD APPROVED SUMMER COSTUME OR YOUR NORMAL FULL KREWE COSTUME. NO EXCEPTIONS.
Jun
14
Wed
2023
Barn Open-Social Night

@ KOL Barn
Jun 14 @ 5:00 PM – 7:00 PM
Barn Open, Social Night.  Join us for food and fun!
Open to all members and prospective members.